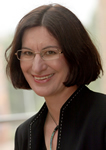 This site maintained by 
Kathy Bowrey

is a collection of references for copyright research and other related IP issues.

Dr Kathy Bowrey is currently Professor in the Faculty of Law & Associate Dean - Research, at the University of New South Wales, Sydney Australia. Her publications primarily relate to intellectual property and information technology regulation, reflecting a broad range of interests pertaining to socio-legal history, media and cultural studies, and legal theory.

Kathy Bowrey's Faculty of Law UNSW homepage

. The listings of external web resources on this site are checked... but web links change often... All references are currently being revised...